For your enjoyment, I present to you, a before and after comparison of myself: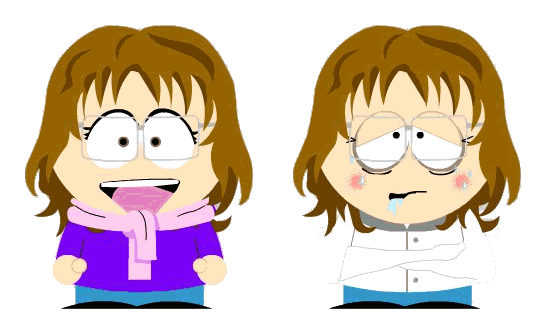 However, I did finish almost all the projects I had planned for Christmas gifts...
I was weaving in the ends on these (I procrastinated horribly doing them) late at night on Christmas Eve, and then machine washed and dried them (they're made out of TLC Cotton Plus, which is a cotton/acrylic blend). The hats were not drying quick enough, though, so the tops were still a bit damp when we were at the end of our ropes and needing to go to bed, so I laid them out on the arms of the living room chairs with a note, rather than wrapping them.
Oh... before I forget to mention it, the pattern for the scarves is Wavy from knitty, and the pattern for the matching hats comes from nona of nonaknits. The hats each took less than a skein, and the scarves each took less than 2.
The one thing I didn't finish was put off for a birthday gift in February, and since the recipient will be a whole 1 year old then and we got her something else for Christmas, it won't make a bit of difference (except to my sanity... but just in case her parents read this, I'll have to talk about the details later).
And now that Christmas is over, I can post pictures of what I've done again... YEA!